This past weekend I went to Chisholm, MN, to meet with roughly 2000 other trappers from around the state. We got there early Friday morning, and I stayed until late on Sunday afternoon.

Friday morning, as soon as we got there, I went to a MN Trappers' Association Instructor course. The MTA pays to educate anyone who wants to become a trapper, and the instructors are all volunteers. I became an instructor and got certified, making me one of the youngest instructors the MTA has had.

Friday evening, I wandered around for a while until I found some friends from Tman. I had brought my guitar, and when they found out, they asked me to play for them. This is the picture they took of me.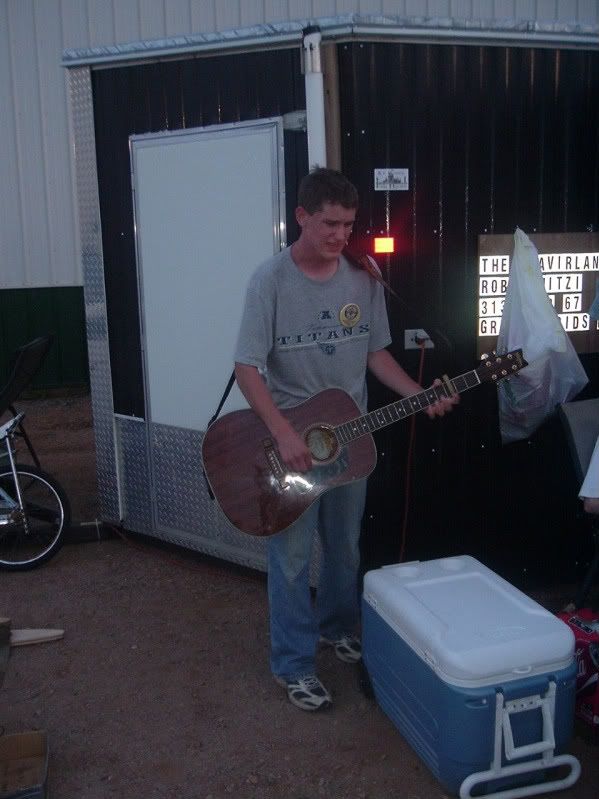 While I was hanging out there, a tough Minnesotan fellow came beeboppin' along with his prize...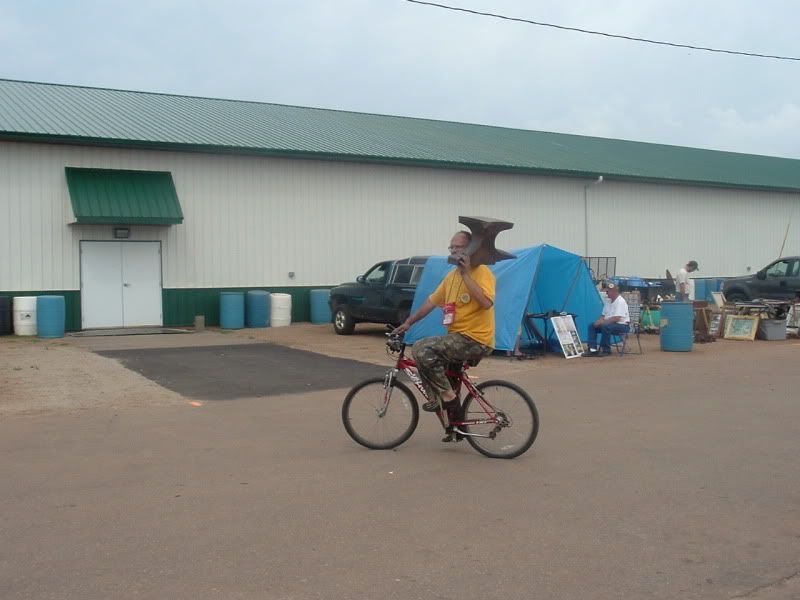 Here is a picture of a great trap which was embedded in a great looking log bench. The trap is worth about $125, and I think the bench sold for about $400.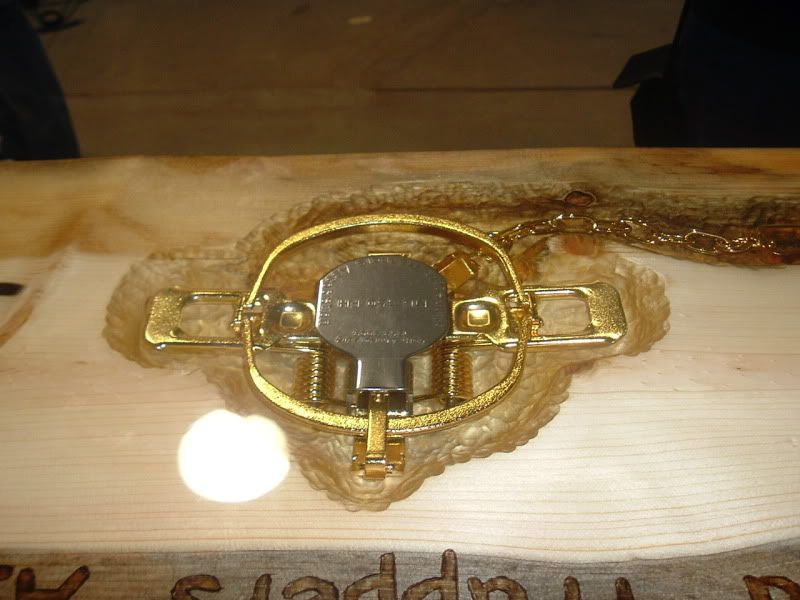 Here is a picture of our friend Cedar. She and her husband 160user are great people, and I'm glad to know them.

I stayed with a few of the other folks from the MTA and helped clean up on Sunday. This is a picture of us after we had put all the tables away. In order from left to right: Wheelers, Julie (Wheelers' wife), Mr. Gary, Bogmaster, Mr. McElmury, and then, on the far right, you can see me standing in front of a few ladies... I believe they are Mrs. M :)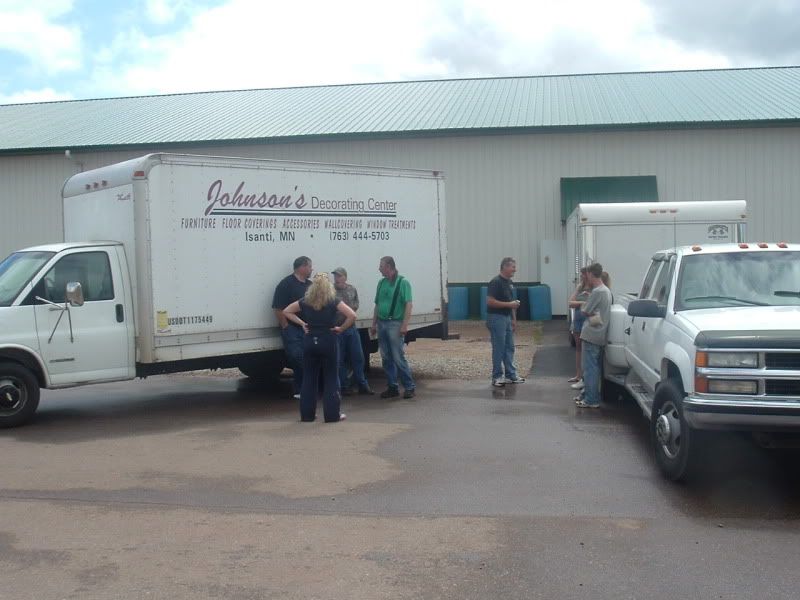 So that's what I did this past weekend. Now I just got a phone call from a fellow from church, he wanted to know if I could go to the Boundary Waters Canoe Area Wilderness with him and some friends this next week. Heck yes. I got some videos from the last trip we took together, but unfortunately I am not too good with a computer and therefore cannot get those where you can see them. However, I am sure my mother or my sister could do it and make it look easy, so I will let them do it.